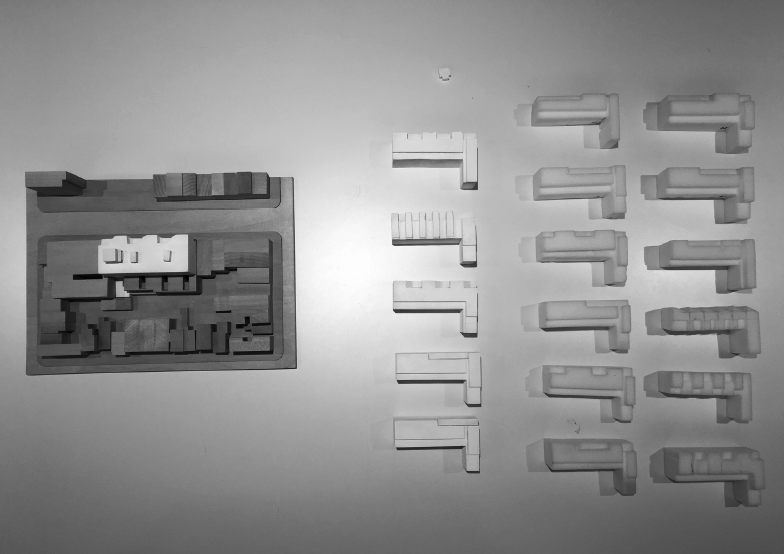 Rawlings architects pc was founded by Ed Rawlings in 1998 under the principle that good design is the elegant resolution of all of the demands and opportunities of any given situation. The firm is committed to quality design at all scales, from high-rise construction to home furnishings, with a focus on public and civic works as well as multifamily residential buildings. Maintaining a variety of project types in the office including primary and higher education projects, multi-use high-rise buildings, hotels, apartment buildings, free-standing homes, restaurants, etc. allows for an approach that is both fresh and experienced. A passion for design, an obsession with details, and a keen interest in the way things are built are brought to each undertaking.
The firm's design team includes Steven Kilian RA, Matt McClain RA, K.C. Cheung RA, Rachel Herwaldt, and Joshua Wilson, who have all collaborated with Ed Rawlings for many years. After starting his career in New York City at Michael Fieldman and Partners, Ed opened Rawlings architects pc in 1998 while continuing to collaborate with Michael Fieldman on select projects. Ed is proud to extend the collective body of public work he began with Michael Fieldman and to continue his practice as a successor firm.
The firm offers full architectural design services, including preliminary zoning and code analysis, space and site planning, full construction document drawings and specifications, bid review and analysis, and construction administration. The firm also provides interior design services as well as furniture and set design.
Rawlings architects pc's first project, the Dance Building/Dance Studio Apartments, was the recipient of the inaugural New York City AIA Housing Design Award. The firm's Thompson LES Hotel was published in 101 Cool Buildings: The Best of NYC Architecture 1999-2009. The School of Visual Arts Dormitory was the recipient of a Society of American Registered Architects New York design award and a Brick in Architecture Bronze Award. 215 Sullivan Street was also a recipient of a Society of American Registered Architects award in 2016.  The firm remains committed to producing award-winning architecture that provides meaningful benefit to the client, the end user, and the community at large.